Crystal surface laminate flooring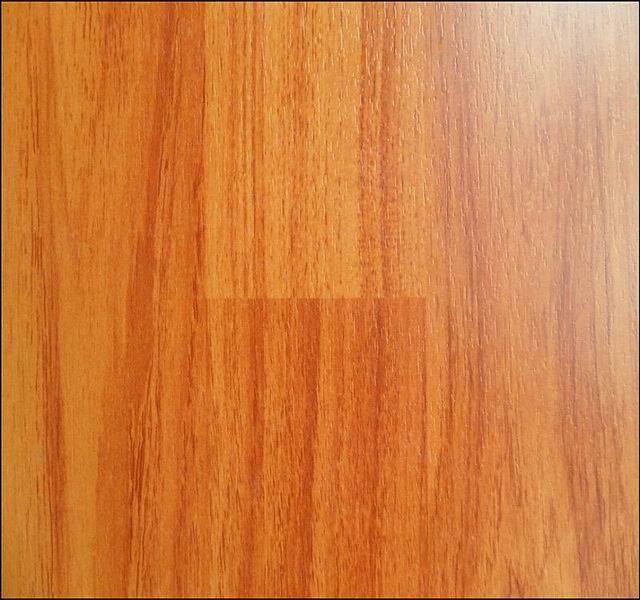 Crystal surface laminate flooring is a widely accepted type laminate flooring.
The gloss of crystal type laminate flooring is in the range of 45-50% in middle level.The decorative color & patterns can be clearly seen through this surface.
Crystal surface laminate flooring all comes with smooth surface and it's a little bit slippery when you walk on it.This type laminate flooring is easy to clean even when some dirty staines on it.Yaou do not need to worry about the heavy burden of goods if you want to put them on this type laminate flooring as it's high pressure resistant to bear the weight.

Most of laminate flooring in crystal surface are 12mm & 8mm, while 8mm laminate flooring surface is a little bit different on from 12mm crystal laminate floor.Where 8mm crystal surface exhibits small fine lines but 12mm crystal surface is pure smooth.

On the other properties,just as other type laminate flooring,crystal type laminate floor could be both in HDF and MDF core,small click joint or common T&G joint all availlable,the surface wear rating can be from AC1-AC4,waxed water proof treatment on the edges also can be done.

C&L hardwood Crystal surface laminate flooring standard sizes are
1210x198x8mm,1200x182x8mm,1200x190x8mm
808x130x12mm,808x148x12mm,1215x198x12mm etc.
C&L hardwood AC4 Crystal surface laminate flooring for residential use in living room or bedroom with a Waranty of 15-20 years usage time. Commercial use AC4 laminate flooring for heavy traffic area with 5-8 years usage time warranty.

Product Room
Display 1 to 1 (Total 1 Products)
Page 1 Total 1 Page