Hardwood Cumaru (Brazilian Teak) Decking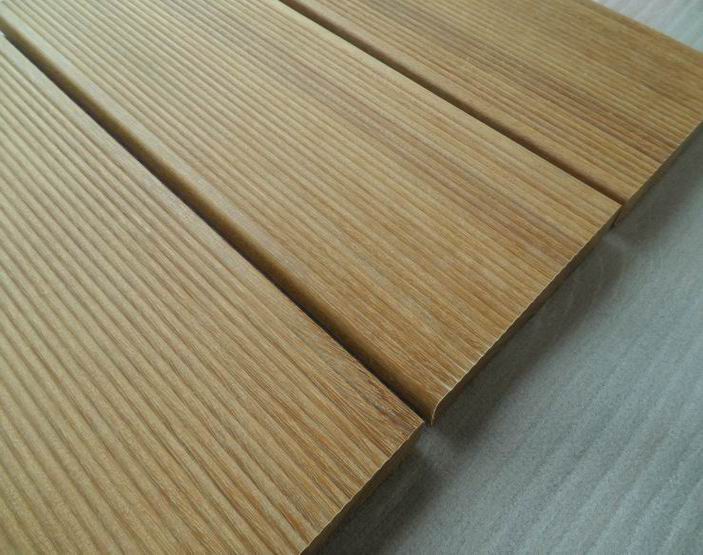 Cumaru hardwood is a worldwide renowned wood material grows up from South America Countries,mainly from Peru,Columbia & Brazil.Cumaru (brazilian teak) is one of the best tropical hardwood decking material for outdoor use.The material is comparable to another famous hardwood decking material in properties --- Brazilian Walnut(Ipe).With exceptional high weahtering resistance in decay,termite & insect resistance,dampness repellent as well as high janka rating & stability.

C&L hardwood in China do custom made cumaru hardwood outdoor decking material in different dimensions:
450x90x19mm, 910x120x19mm, 1200x120x20mm (Fixed Length Decking) A/AB Garde
1200-3000x110/120/140x20mm (Random Length Hardwood Out Decking) A/AB Grade

Cumaru Decking Styles: Ribbed One Face Anti-Slip Grooved or Four Side Smooth with Ribbed Edge, T&G with Clip or Without T&G

Cumaru Hardwood Decking Moisture Content: KILN DRIED 12%-15%

Decking Surface Treatment: Oiled or Unfinished

Installation for Cumaru Decking: Nail Down onto hardwood beam(40x40mm,40x60mm),C&L hardwood supply also the cumaru hardwood beam for installation.

Cuamru Hardwood Decking Usage: Swimming pool side,Porch, Garden,Balcony,Dock areas etc.

Product Room
Display 1 to 1 (Total 1 Products)
Page 1 Total 1 Page