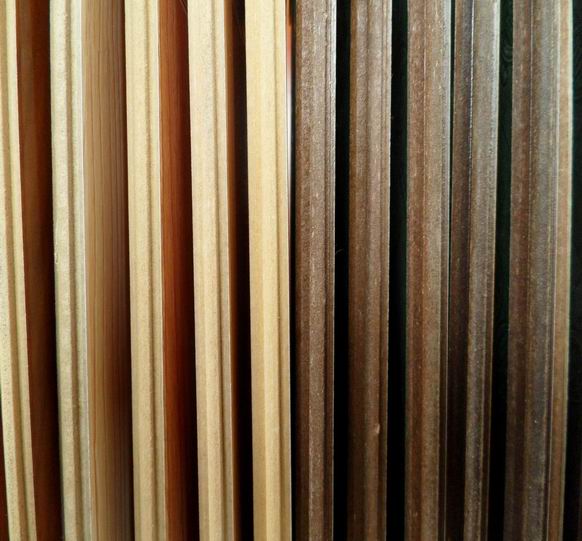 Waxed edge laminate flooring

As the weakest point of laminate flooring is core MDF or HDF moisture absorbtion,once excessive moisture content penetration occurs,the flooring will be more likely to uplift or warp.To enhance the water & dampness resistance of timber laminate flooring ,high quality timber laminate flooring manufacturer will apply one more layer of solid wax along the floor board edges.(Above pics shows the difference of waxed edge & non waxed edge 12mm laminate flooring baord.)The colors of core are abviously different.With one more solid wax protective layer,the usage time of laminate flooring will be longer comparing with non waxed laminate flooring.If you scratch the waxed edge,you could see the wax content clearly on your nails.
Both 12mm & 8mm laminate flooring can be treated with one more layer of wax along the floor board edge.Meanwhile the manufacturing cost will rise 0.8-1.2USD/m2 if with such one more treatment.
C&L hardwood supply waxed edge water proof laminate flooring with different dimension & styles:
810x130x12mm, 1200x165x12mm, 1210x198x8mm,1210x165x8mm or other custom made sizes..
crystal surface,handscraped surface,silk surface,& satin surface etc are all what we could do !

Product Room
Display 1 to 4 (Total 4 Products)
Page 1 Total 1 Page