Glueless Click Joint Laminate Flooring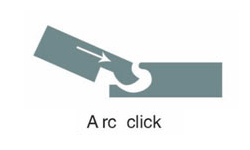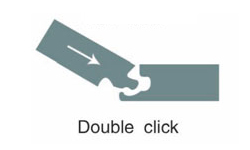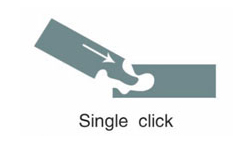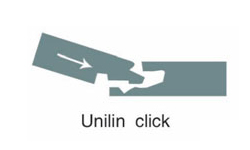 What is the click joint for laminate flooring?

Click joint applied on flooring board is also called locking system,it's a advanced technology with a physical mechanism of reverse tenon structure linkage.

How much pull force the locking could bear will depend on the structure of the T&G system.Normally a click joint of two laminate flooring board can endure a pull force of above 450KG.Click system application makes laminate wood flooring installation very simple and two boards gap more tightly.More importantly,glues are not needed anymore during the timber laminate flooring installation ! During the process of manufacturing,we apply laser detecting equipment to correct the error of click joint structure ,which makes the whole board more smooth after installation.Close and tight click joint system solved the traditional laminate flooring disadvantages - warp ,uplifting & expending,the longer usage time is therefore garanteed.

How to choose suitable glueless click joint types?

Nowdays in the laminate flooring market,you could find quite a few types of locking laminate flooring from different manufacturers.Double clicks,triple clicks or even four clicks joint system all could be found in flooring market.Actually,qualified single click joint is good enough to prevent flooring board gap to crack off.More clicks type in such a narrow joint space will probably reduce the total effect of locking force of the flooring boards.In our opinions,more click structures do not necessarily means more stabilty but lies in how much area the two flooring boards has been locked, it is of the reverse angle on the laminate flooring joint.

C&L hardwood single glueless click system laminate flooring is simple & durable with super water & dampness resistance as well as stability ,we earned a very good reputation among our clients!

Product Room
Display 1 to 9 (Total 9 Products)
Page 1 Total 1 Page