Scented Santos Mahogany Hardwood Flooring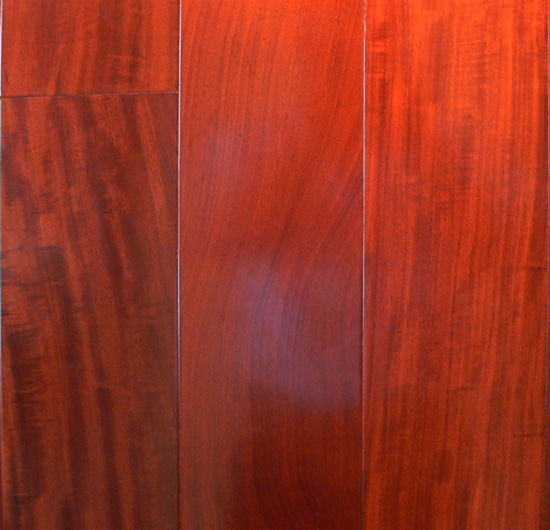 Santos Mahogany hardwood flooring from C&L hardwood in China is milled in local factories with rough sawn timber imported from Brazil.
The wood before processing on production line will be selected to keeo premier wood quality.All the mahogany timber will be free of defects,which is also the highest standard for exotic tropical wood species.Normally natural color variations of the wood is not deemed as low grade elements.
The hardwood floor board dimensions we offer RLX3 3/4"/5"X3/4"
Random Length wood board package will include various length wood plank in same width, all package in same dimensions or M2 in total.

The prefinished santos mahogany flooring Acacia flooring from C&L hardwood is treated with 7-8 coats of Aluminium Oxide enhanced Polyurethane finish.The top coating is UV cured with good anti-scratch resistance.

Product Room
Display 1 to 2 (Total 2 Products)
Page 1 Total 1 Page