HDF timber laminate flooring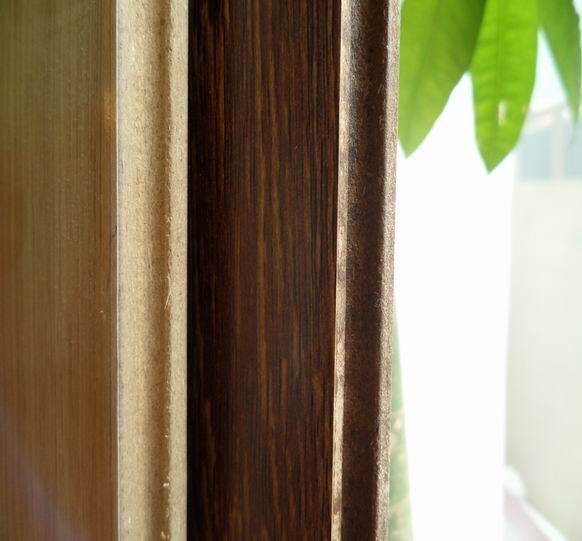 HDF core timber laminate flooring has become a mainstream products in the market today with its excellent strength, stability & elasticity.The HDF core with a density in a range of 0.85g/cm3-0.9g/cm3 while the MDF core is only 0.6-0.8g/cm3.

HDF core for high quality laminate flooring is comressed with pine wood,polar wood,eucalyptus wood or other fast growth soft wood.High purity of such wood materials used for laminate flooring core is a garantee of high durabilty.

HDF laminate flooring from C&L hardwood with formaldehyde emission standard - E1 standard(≤1.5mg/L) ,it's harmless to people's health according to international regulations.Qualified HDF laminate flooring core smells no stimulaing chemicals while unqualified one smells strongly irrating due to high formaldehyde content.

12mm HDF laminate flooring & 8mm HDF laminate flooring cores should be in same density.Many people think 12mm laminate flooring must be better than 8mm laminate,actually if not in same quality HDF core,12mm dot not necessarily better than 8mm laminate flooring.

C&L laminate flooring board moisture absorbtion & swelling rate is strictly controlled below 2% which is conformed with national standard.

C&L timber laminate flooring HDF core inner glue adhesion strength Exceed 1Map,this high strength standard also conform with national quality control requirments.

Product Room
Display 1 to 6 (Total 6 Products)
Page 1 Total 1 Page