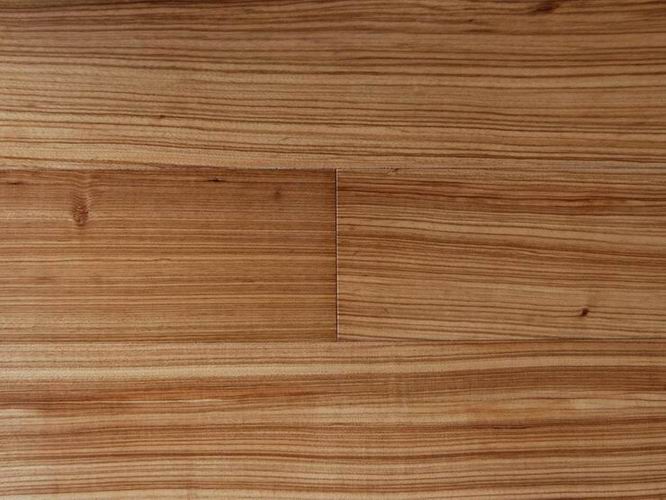 Zebra wood also called Zebrano wood originated from West Africa regions with local names Zingana or Amouk etc.
Zebra wood comes from big tree with Dia 1000mm, Length 23-28 meters.The wood comes in natural hue & vivid black ,brown or golden yellow stripes.With similar colors to the animal zebra skin and people name it.
Nowdays, Zebra wood becomes rare timber species,which is very precious and the wood is short of supply in the market,while its price is keeping on rise.
| | |
| --- | --- |
| | |
| Common Names: | Zebra,Zebrano |
| Scientific Names: | Microberlinia brazzavilenssi |
| Distribution: | West Africa |
| Tree Size: | 45m tall,1.2-1.5meter in Dia |
| Average Dried Weight: | 860kg/m3 |
| Janka hardness: | 2097lbf |
| Rupture Strength: | 137900kpa |
| Elastic Strength: | 16100Mpa |
| Crushing Strength: | 66.2Mpa |
| | |
C&L Hardwood in China supply both solid zebra wood flooring Acacia flooring and engineered zebra hardwood flooring. As we own a huge stock of rough sawn zebra timber in Shanghai of China that we import from west Africa few years ago,so we can garantee 500000s.q.f solid zebra wood flooring supply at this moment.
The solid zebra floor from C&L hardwood comes in size : RLX33/4"X3/4" OR RLX5"X3/4" Solid T&G 3-5ft'X5"X3/5" Engineered T&G
As real solid zebra wood becoming costive,Artifical zebra wood layer for engineered flooring is the mayor alternative material to manufacture low cost "Zebra" wood floor.
Any inquiry regarding the zebra wood flooring to us will be welcomed.

Product Room