Mahogany engineered wood flooring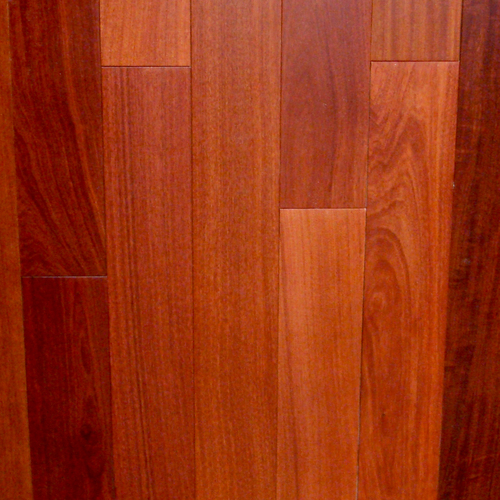 The most stunning feature of Mahogany engineered flooring is the the gorgeous grain of Mahogany wood top layers and its creative construction of favourable stability and environmental
friendly.Set on the backdrop of the naturally beautiful color,this sea of beauty will sweep you away,
Take the plunge into high style.
Mahogany engineered flooring is a natural looking floor that will give you home a warm and inviting
feel with unmatched beauty for decades to come.
All engineered flooring from C&L hardwood shares the features as following:
1.Real hardwood toplayer in Various Hardwood species & colors:
Mahogany, Cherry, Oak ,Teak, Walnut, Acacia, Sapele,Kempas Merbau,Wenge etc.
2.Engineered Board Dimensions: 610x90x15mm,910x125x12/15mm,1210x165x15mm or
other custom made size.
3.Joint System: Tongue & Groove or easy click locking system.
4.Toplayer thickness: 0.6mm,2mm,3mm or 4mm from rotary cutting or slice cutting machines.
5.Engineered Flooring Core: Eucalyptus wood or polar wood interlocking glued plywood.This
structure is a garantee of flooring stability in extrem humidity & temperature conditions.
6.Multiply engineered flooring bottom:0.2/0.3mm european beech wood layer with a proof varnish
as a proof of dampness resist layer preventing the flooring board warping&bending.
C&L hardwood is capable to process or source a great variety of engineered timber flooring in a wide range of wood species from our China factories with following features:
* 1 strip engineered floors with multiplybase(or 3 ply base)
* 3 strip engineered floors with multiply base(or 3 ply base)
* Hand scraped floating engineered flooring
* Wire Brushed engineered wood flooring
* Smooth Natural or Stained Engineered flooring
* Uv/pu/oiled surface engineered wood flooring
* Wide plank engineered hardwood floor etc.

Product Room