Robinia --- Chinese Teak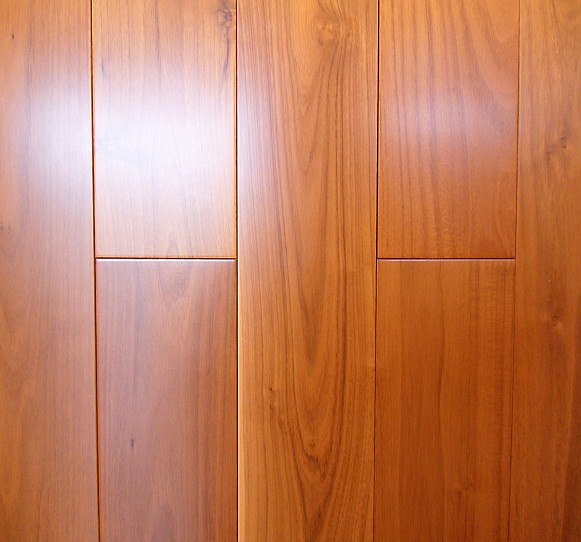 Details
Payment & Shipping
Description
Photos
| | |
| --- | --- |
| Brand Name: | C&L |
| Place of Origin: | Asia |
| Density: | 0.74g/m3 |
| Botanical Name: | Robinia pseudoacacia L |
| Termite Resistance: | Medium |
| Condition: | KD |
| Janka Hardness: | 1700psi |
| Finish: | Polyurethan UV |
| Grade: | Premier |
| Photosensitivity: | Weak |
| Installation: | Nail Down |
| Modulus of Rupture: | 11300psi |
Robinia Wood Basics:
Robinia pseudoacacia, commonly known as the Black Locust, is a tree in the subfamily Faboideae of the pea family Fabaceae. It is native to the southeastern United States, but has been widely planted and naturalized elsewhere in temperate North America, Europe, Southern Africa and Asia and is considered an invasive species in some areas. A less frequently used common name is False Acacia, which is a literal translation of the specific epithet. It was introduced into Britain in 1636.
With a trunk up to 0.8 m diameter (exceptionally up to 52 m tall and 1.6 m diameter in very old trees), with thick, deeply furrowed blackish

bark

. The

leaves

are 10–25 cm long, pinnate with 9–19 oval

leaflets

, 2–5 cm long and 1.5–3 cm broad. Each leaf usually has a pair of short thorns at the base, 1–2 mm long or absent on adult crown shoots, up to 2 cm long on vigorous young plants. The intensely fragrant (reminiscent of orange blossoms)

flowers

are white, borne in pendulous

racemes

8–20 cm long, and are considered edible (dipped in batter; deep-fried).
The

fruit

is a

legume

5–10 cm long, containing 4–10

seeds

.
Although similar in general appearance to the

honey locust

, it lacks that tree's characteristic long branched spines on the trunk, instead having the pairs of short thorns at the base of each leaf; the leaflets are also much broader.
Order Quantity less than 5000S.Q.F lead time will be 25 dyas after order confirmatiom
We offer either FOB price or CIF price which including the marine cost to destination port of client.
We also offer door to door service of transportation for client which must be confirmed with client before shiping as well as make agreement with client.
Sampling will be free of charge,client only pay the freight cost.
Robinia(black locust) wood has been used for long in China as hardwood flooring material,the wood usually stained with golden yellow color to be crowned as the name of chinese teak.
With 1700psi hardness,robinia wood is a typical hardwood used to make hardwood timber floor,tables and furnitures etc.
Many dealers call it chinese teak although this wood has no relation with true teak in botanical region.
Robinia has medium resistance to termite & insect, 10-15yeas usage would be garanteed if with lacquere on surface.
The normal parquet size we supplied is 300-1200x120x18mm, AB Grade with a few knots appearance,no crack and live knots.
Robinia wood is ideal to be treated as handscraped & distressed hardwood timber flooring.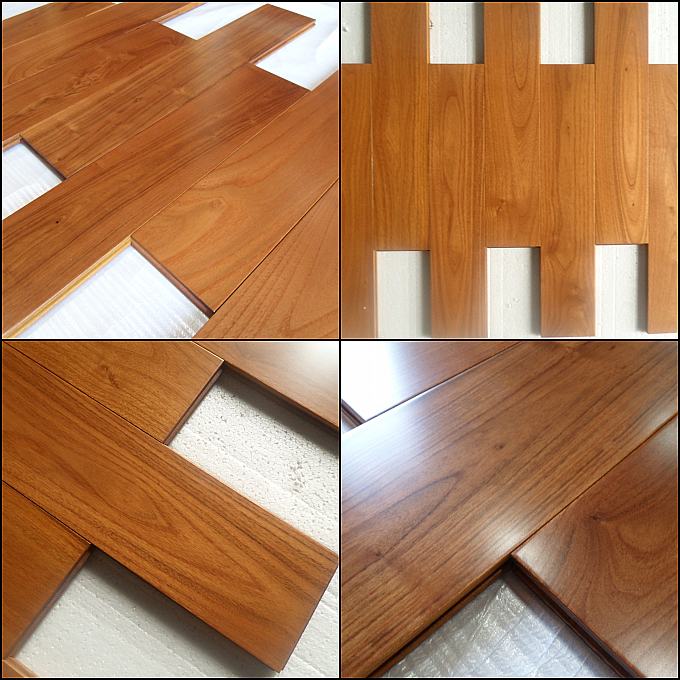 The Others Products: