Acacia Walnut(AB)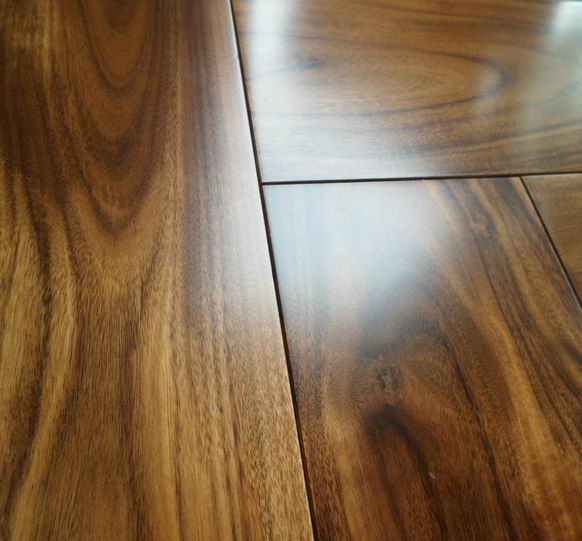 Details
Payment & Shipping
Description
Photos
Quantity less than 5000S.Q.F will be 25 dyas lead time after order confirmatiom
We offer either FOB price or CIF price which including the marine cost to destination port of client.
We also offer door to door service of transportation for client which must be confirmed with client before shiping as well as make agreement with client.
Sampling will be free of charge,client pay the freight cost only.
As acacia walbut ree is not likely to Grow up very tall and the tree is with many branches in Botanical character,C&L hardwood supply acacia walnut flooring with normal size 300-1200mm x 120/90mm x 18mm,in average length above 600mm.
Asian walnut (acacia ) solid wood is strongly characteristic with big contrast in colors,knots,splints ,particular in golden grains,which makes it very attarctive to North America Clients.
Before purchase,you should be aware of that Pure clear grade acacia walnut(acacia) hardwood flooring is very difficult to find in Bulk quantities,most of them comes with AB/ABC GRADE with strong wood characters.