About Kempas Timber Flooring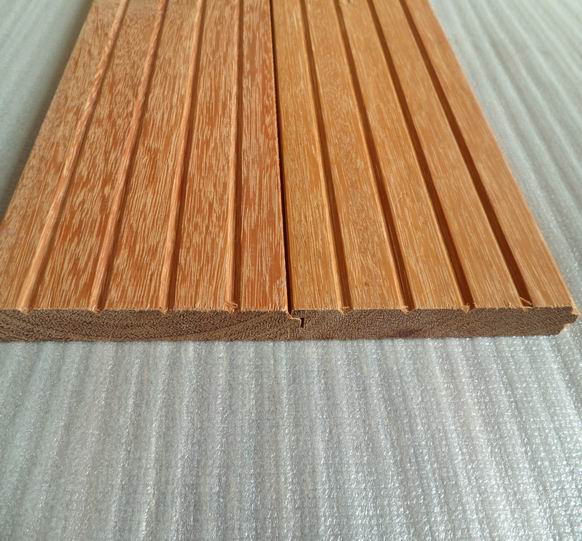 The kempas timber flooring Acacia flooring Materials are mostly comes from Southeast Asia and grows up in the region of Southeast Asia countries like Malaysia & Indonesia.The heartwood with consistant colors ranges from orange red to reddish brown with slightly contrasting yellow to pale white tones.The heartwood timber color will change with time.This kempas hardwood material has similar properties to Brazilian Teak(cumaru) whose wood fiber is just a little bit less coarse than cuamru.
Kempas timber floor board dimensions :
Fixed length kempas hardwood parquet: 450x90x18mm/pcs
Fixed length wide kempas board: 610x93x18mm/pcs,610x122x18mm/pcs,910x122x18mm/pcs
Random length strip hardwood kempas flooring: 450-850x75x18mm/pcs
Random length wide board: 450-1200x122x18mm/pcs

Kempas wood flooring Grade:

C&L hardwood use premier grade kempas timber imported from Malaysia or Indonesia to processing in our factory as solid kempas flooring.The Premier Grade kempas from us is a garantee of more unniform in color varations,little flaws,cracking or knots are seen on the finished surface.C&L hardwood supply also AB Grade or ABC Grade kempas solid floor upon clients' requirments.

Edges and Side:

C&L hardwood mill the solid kempas wood with four side Tongue & Groove Joint,board to board fit perfectly to each other,very easy to installation.Each board is with slightly 45°Micro-beveled Edge,which makes the flooring overview more soft & elegant.

Moisture Content:

Normally the kempas raw wood is properly dried under a MC of 12% in order to produce a qualified timber floor.C&L hardwood factory present a report as a proof that each batch of our solid kempas timber floor keeps with moisture content in the range of 10%-12%.

Coating of Kempas flooring:

Solid kempas flooring from C&L hardwood is sealed by primer pu finish on six sides on floor board , it enhances the dampness resistance to garantee the board stability after long time use. Solid kempas flooring surface coating is applied by 8 layers primer finish,4 layers top finish.The top finish we use germany treffert aluminum oxide UV coating which greatly enhanced the scratch resistance of the timber flooring.

Warranties:

C&L hardwood kempas solid flooring has a warranty of 25years structural under proper maintaince.7 years surface UV coating wear though warranties.5 times more sanding and refinish on the kempas flooring is absolutely possible.

Product Room
Display 1 to 5 (Total 5 Products)
Page 1 Total 1 Page